Have Questions? Chat with us on WhatsApp or Call Us!
Imagination Brought to Life. Presenting The Gwalior's New LANDMARK PROJECT
We pursue and promote ecological sustainability with constant innovation.
For detaiLED BROCHURE and Site Details
Our representative will get in touch with you.
Sachin Tendulkar, Extension Road, New City Center, Sirol, Gwalior
Project Spread Over 11.0 Acre
HG Emerald Greens in Shekhpura, Gwalior by HG Group is a residential project. The project offers Apartments with the perfect combination of contemporary architecture and features to provide a comfortable living.
The project is spread over a total area of 14.1 acres of land. HG Emerald Greens has a total of 7 towers. The construction is of 8 floors. Accommodation of 508 units has been provided.
HG Emerald Greens brochure is also available for easy reference.
They say that only the best can stand the test of time. The HG Group has come out with flying colors in the so-called test of time and has become a name to reckon with when it comes to trust. A dream envisioned by Late Seth Shree HimmatRam Jee Agarwal in 1913, is now a legacy woven in the life of several. He based his leadership on an inspirational and positive picture of the future, as well as a clear sense of direction as to how to get there.
HG group is well diversified having exposure in the fields of real estate, commodities & warehousing, as a result of a clear vision and commitment to perfection, HG group stands tall and stands committed even after more than 100 years of its inception. The empire passed on to the great visionary Late Seth Shree Ghasiram Jee Agarwal then to Late Seth Shree Govind Prasad Jee Agarwal afterward to the great veteran Late Shree Bhanu Prakash Jee Agarwal.
At present, the organization is being expertly headed by his two talented sons, Mr. Dheeraj Prakash Agarwal and Mr. Ashish Agarwal, who are all set to take the company to new heights. Youth and dynamism are two great ingredients that produce a supreme recipe to scale new heights. Ahead long, the group is starting to delve into numerous ambitious projects that would shift the skyline of many cities forever.
Why Go With HG Emelard Greens Housing Projects?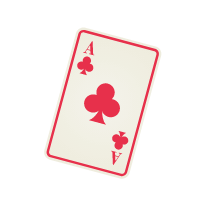 CARD ROOM
BARBECUE
Request Call Back for Details & Site Visit
HG Group © 2021 | Privacy Policy
This site is not a part of the Facebook website / Google Ads / Facebook Inc / Google Inc.
Additionally, This site is NOT endorsed by Facebook / Google in any way. FACEBOOK is a trademark of FACEBOOK, Inc. Google Ads is a Trademark of Google Inc.